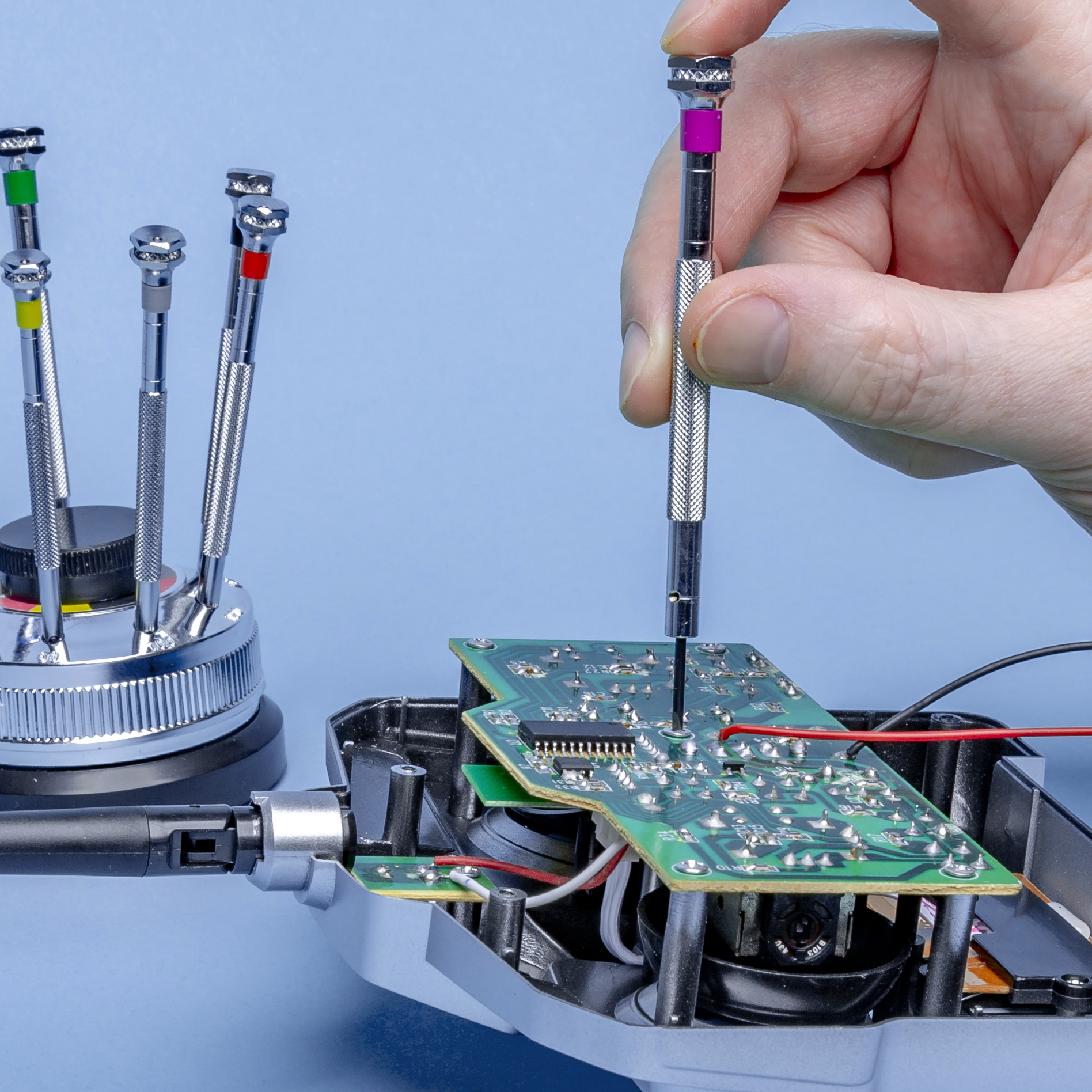 Designed for precision, each screwdriver is made from high-quality tempered steel with knurled grip, hex head and chrome finish.

Ideal for tasks where accuracy is required, these miniature screwdrivers are used by professionals in the engineering, watchmaking and jeweller sectors.

A favourite of hobbyists and modellers that want the very best.