New in Stock - Precision Screwdriver Set with Revolving Stand

Precision Screwdriver Set with Revolving Stand [PSD1087]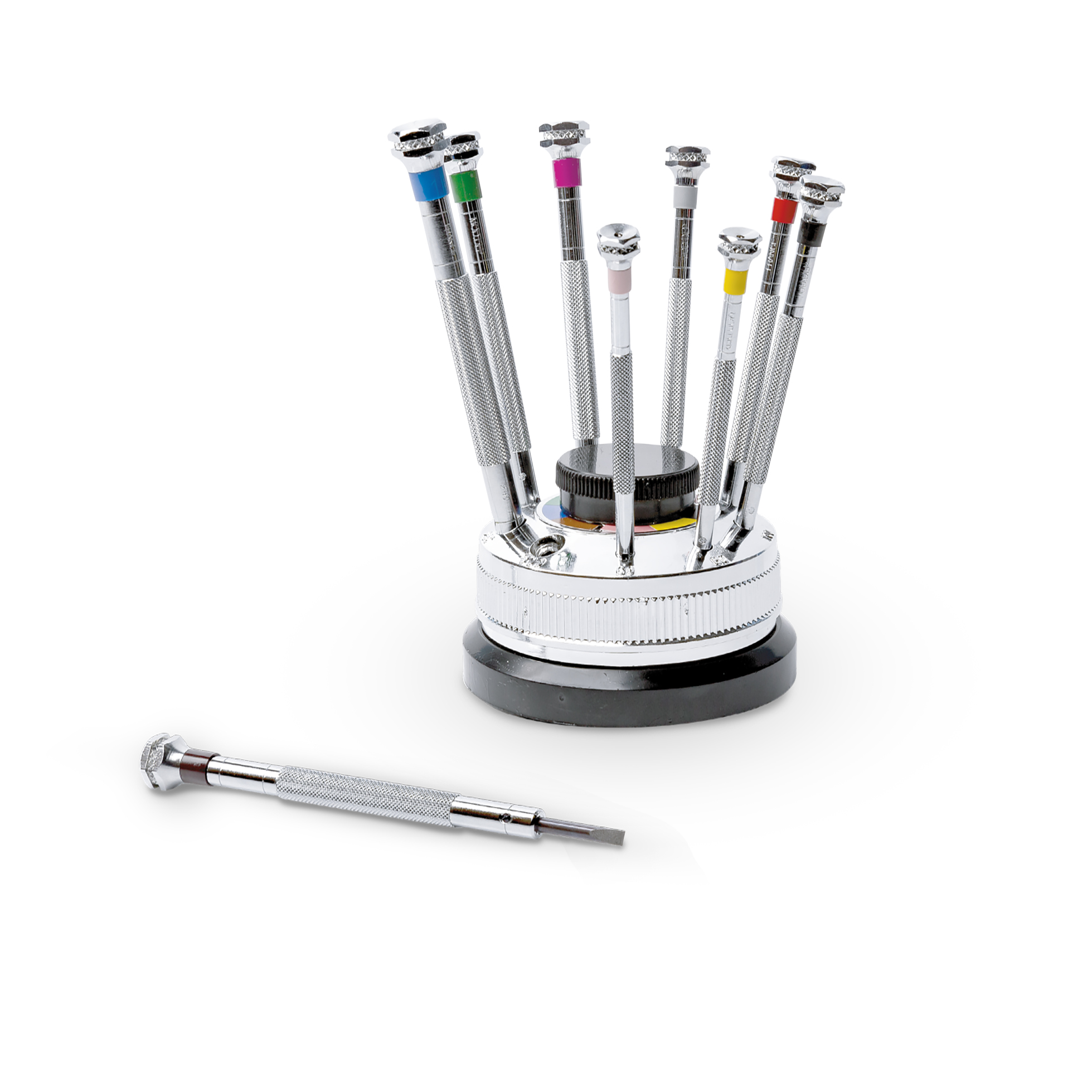 Designed for precision, each screwdriver is made from high-quality tempered steel with knurled grip, hex head and chrome finish.

Ideal for tasks where accuracy is required, these miniature screwdrivers are used by professionals in the engineering, watchmaking and jeweller sectors.

A favourite of hobbyists and modellers that want the very best.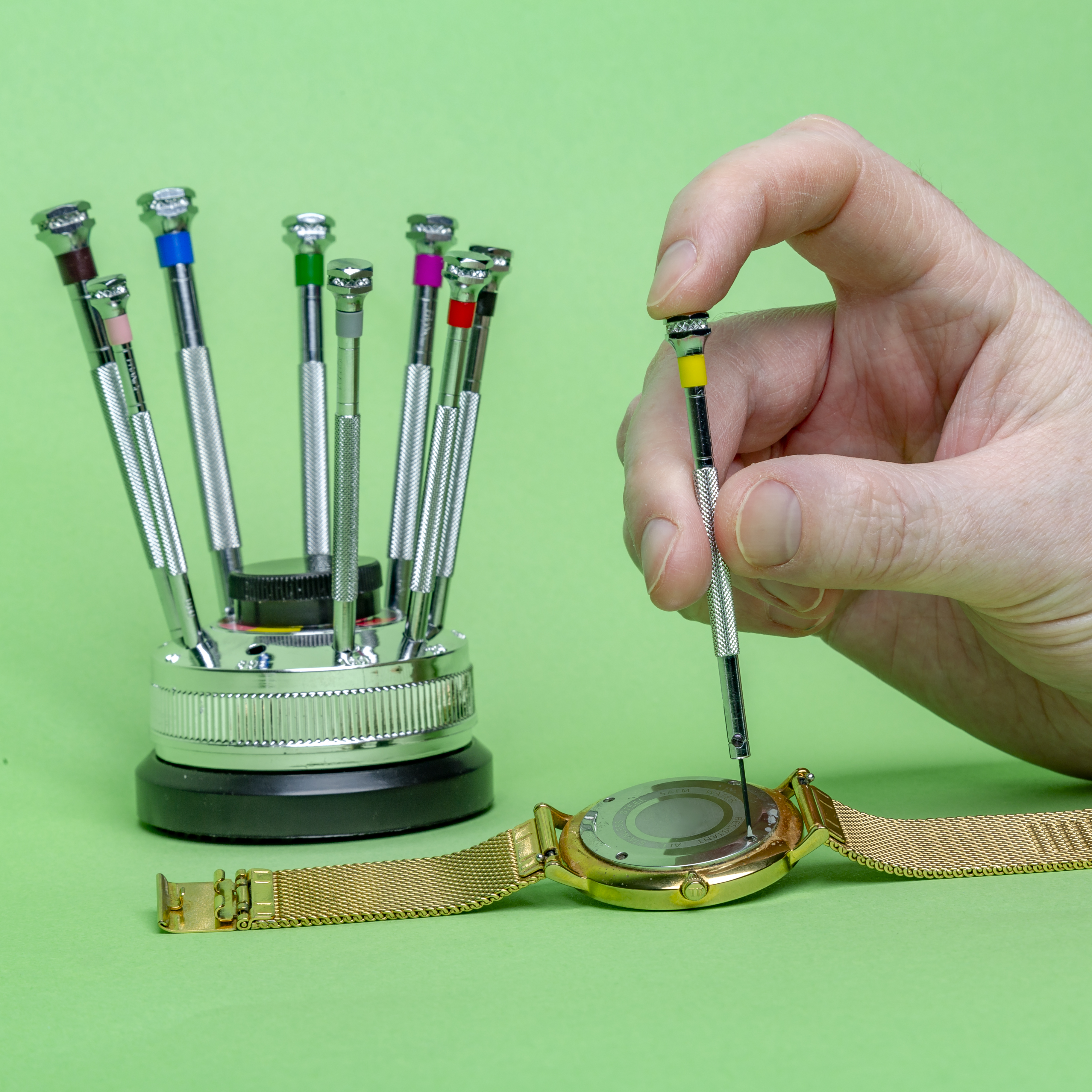 • Set of 9 high-quality steel screwdrivers

• Colour coded handles and stand for easy selection

• Includes Sizes: 0.6, 0.8, 1.0, 1.2, 1.4, 1.6, 2.0, 2.5 & 3mm

• Weighted rotating stand with spare screwdriver blades stored inside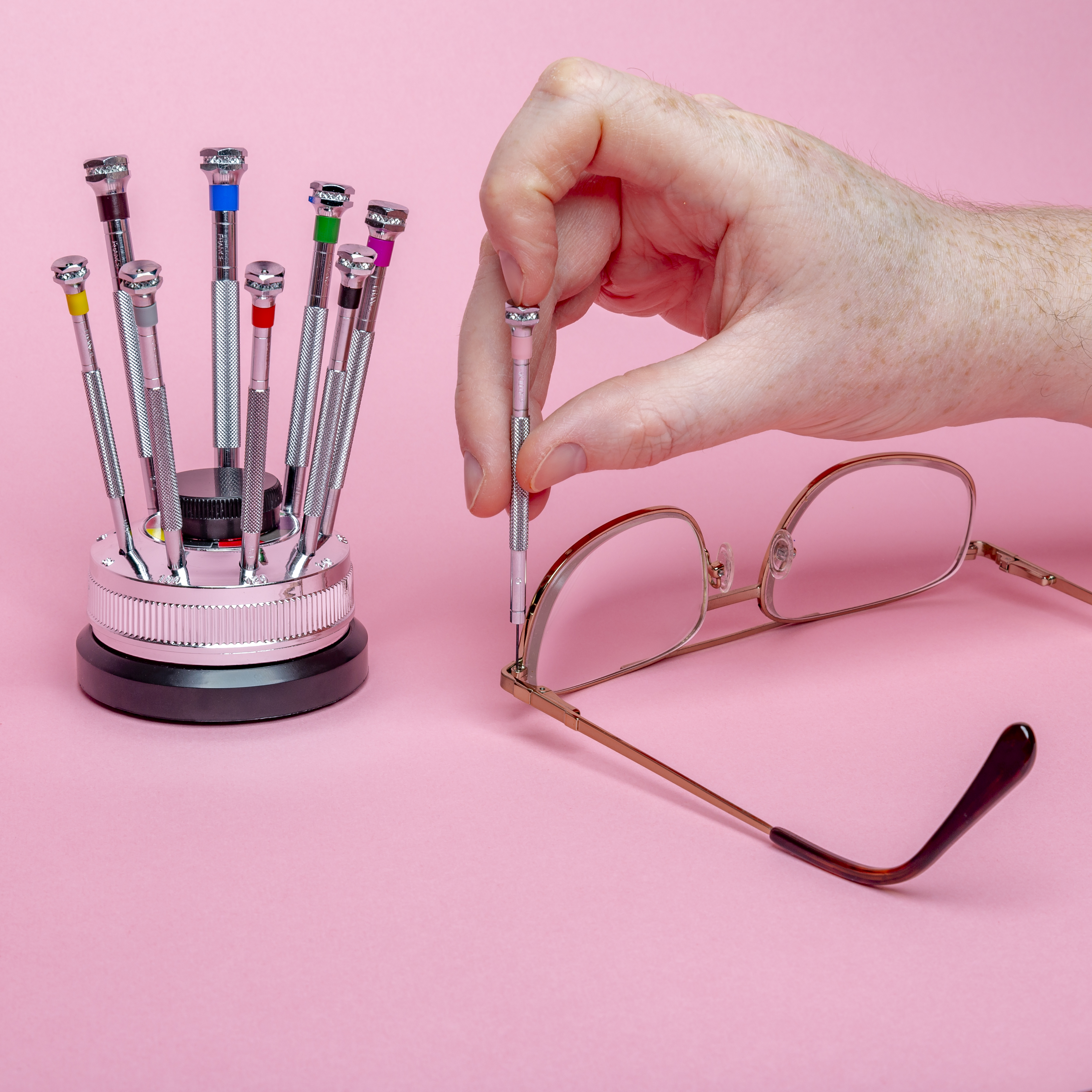 • Stand includes storage with spare screwdriver blades inside.

• Set includes a total of 18 replacement blades.

• Blades can be quickly & easily changed via the tightening nut at the end of each screwdriver.