New in Stock: Cordless Micro Rotary Tool

New Cordless Micro Rotary Tool with 3-speed settings, 12 Accessories and USB Charger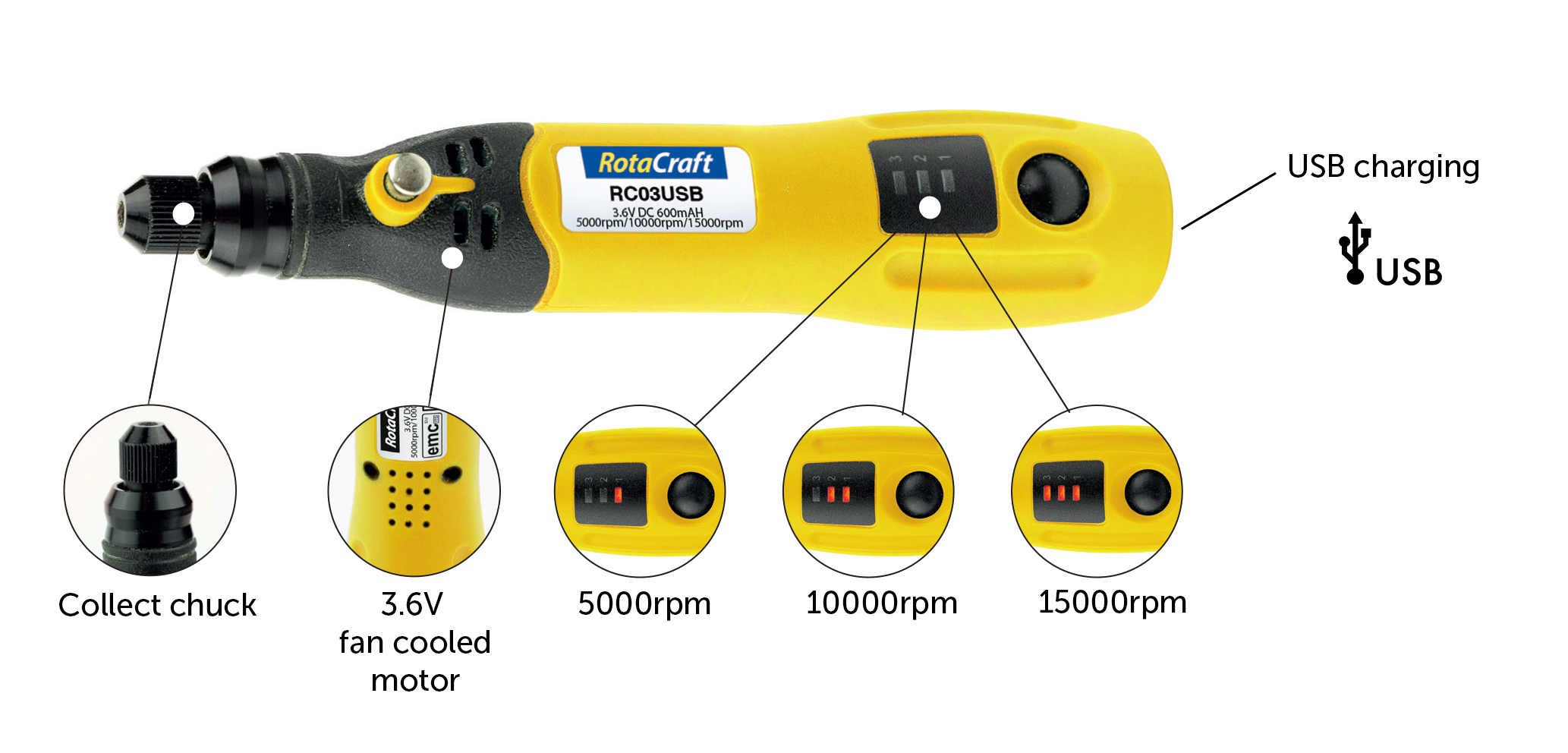 Rotacraft 3.6V Micro Rotary Tool
A precision rotary tool with a compact pen-style design perfect for fine detail work.
Lightweight and portable with 12 accessories included, suitable for a range of light-duty applications.

• Three speeds: 5000/10000/15000rpm
• Excellent control and precision
• Built-in rechargeable Li-ion battery
• Includes 2.3mm collet & 12 accessories
• Ideal for modelling, craft & delicate DIY tasks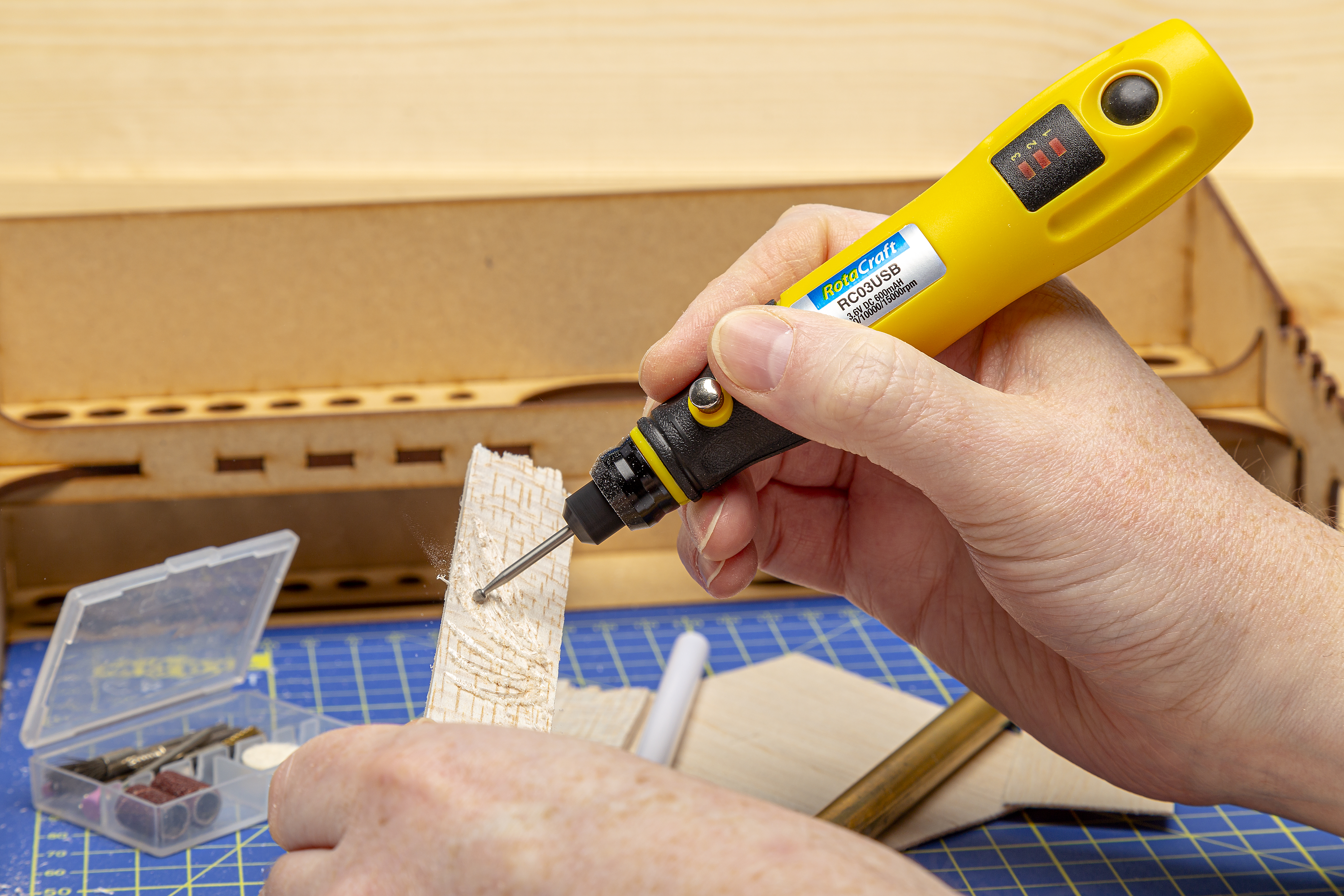 ---
Features



Weighing only 90g, this compact tool is easy to handle.

Perfect for working with softwoods & metals, plastic & resin.

Designed for detailed, delicate and precision close-up work.

Easily recharged via USB cable in just 2 hours, with a continuous usage time of 35 mins.
Includes 12 accessories for sanding, shaping, filing, cleaning, polishing, carving & engraving.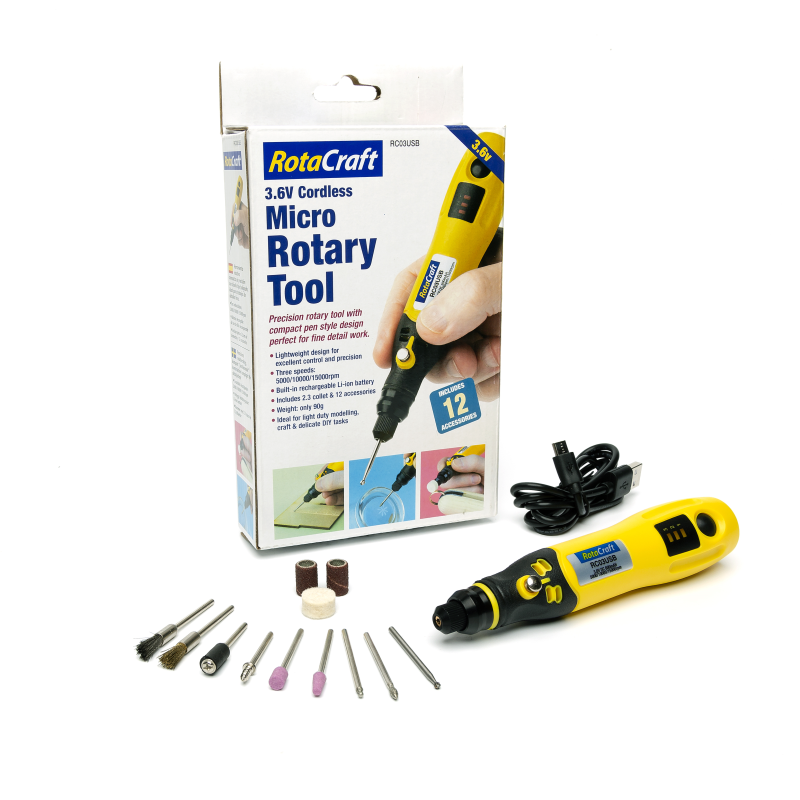 Grinding Stones x2
Wood Carving Burr
Small Steel Brush
Small Brass Brush
Medium Ball & Flame Diamond Bits
Sanding Drum Mandrel
Fine & Coarse Sanding Drums
Polishing Wheel Shank
Fleece Wheel (6 x 9mm)
Rotacraft
Rotacraft offers an excellent range of precision tool kits – 12 volts, 230 volts and Cordless, suitable for beginner and the professional user. The tools are supported by a wide range of accessories and attachments. Ideal for modelling, electronics, general DIY, craftwork, antique repair & restoration, engraving, jewellery making plus a variety of other precision tasks.