Product Feature: Universal Work Holder 

Modelcraft Universal Work Holder (140mm)
Universal Work Holder [PCL8010]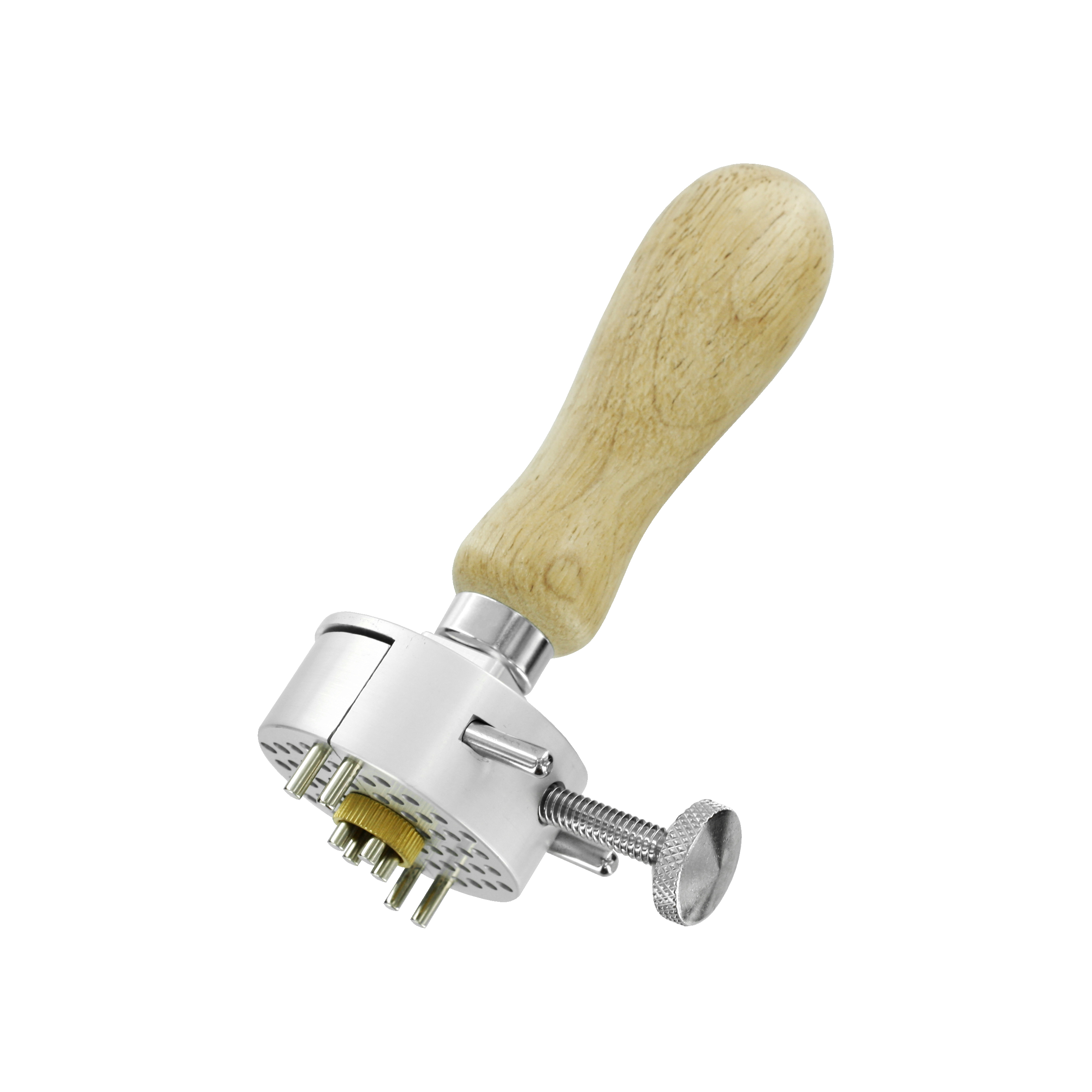 Ideal for holding miniatures and craftwork, this adjustable hand-held vice makes it easy to keep a steady grip on your work.
With much more adjustability than other work holders, the PCL8010 is perfect for holding components of various different shapes and sizes.
The increased versatility and stability can make the difference and mean better results while painting, filing, sawing, engraving or glueing.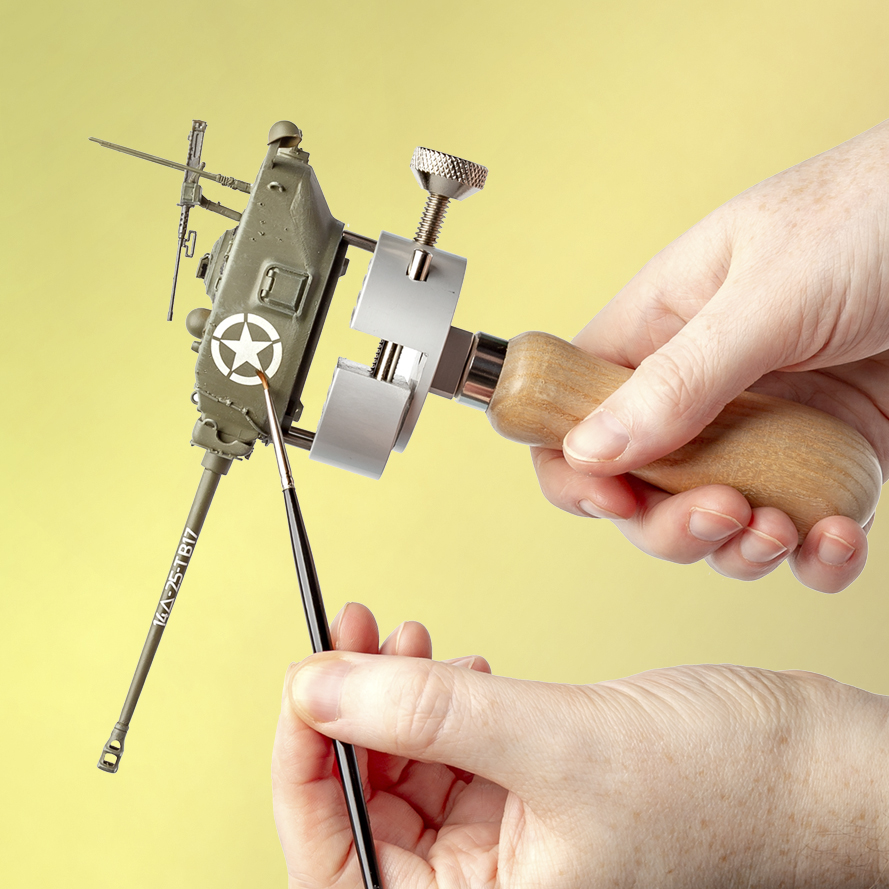 • The wooden handle is fitted with an inbuilt rubber ring ensuring the clamp head is secure.

• The work holder can grip using the clamp jaws or with the 8 adjustable steel pins.

• The pins can also be used for bending and forming wire.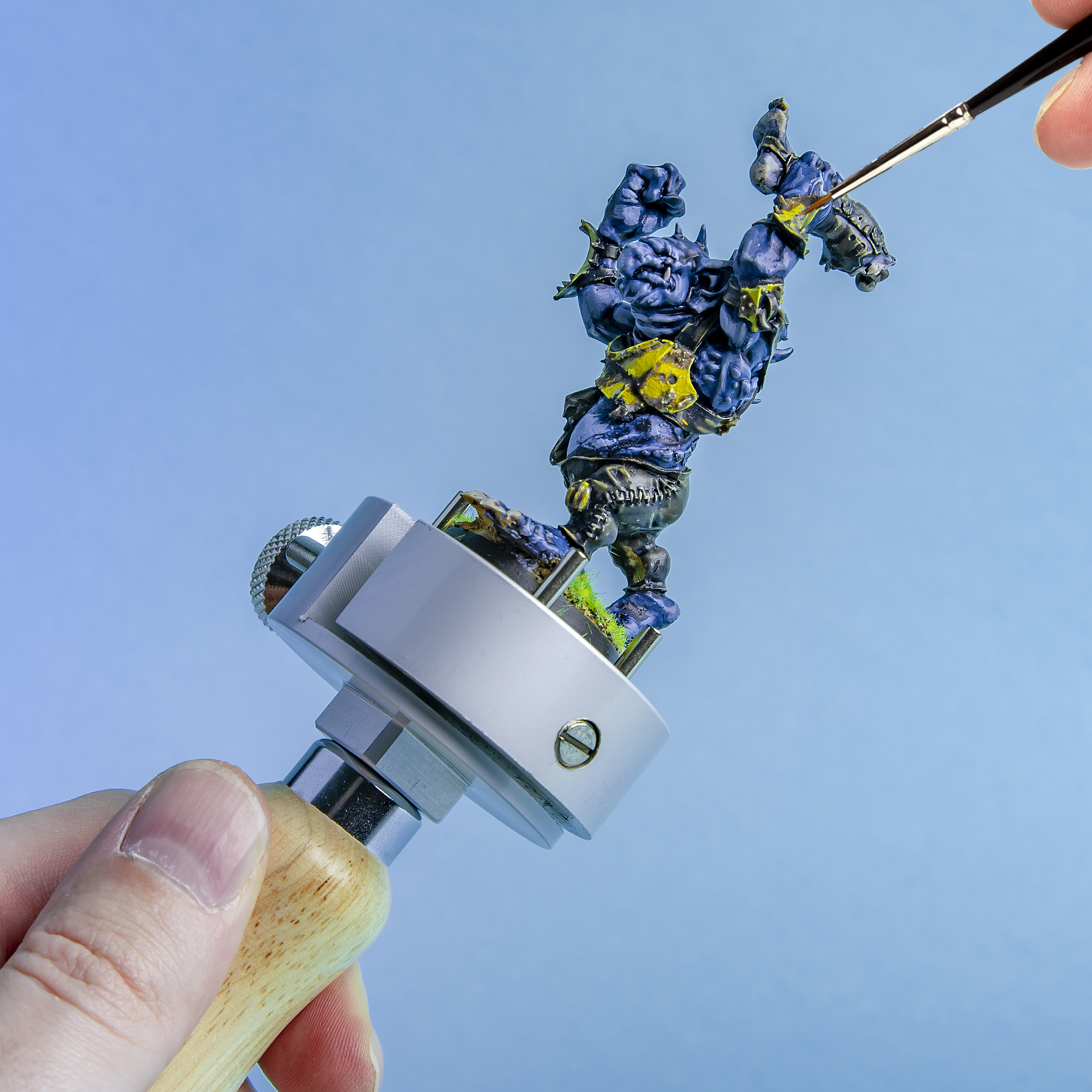 • The included pins can be placed anywhere on the head to accommodate larger and awkwardly shaped items.

• The clamp head can be removed from the base and fitted to a larger bench vice if required.

• Clamp Jaw Capacity: 19mm
• Max Capacity with Pins: 63mm
---
Modelcraft Mini Bench Work Holder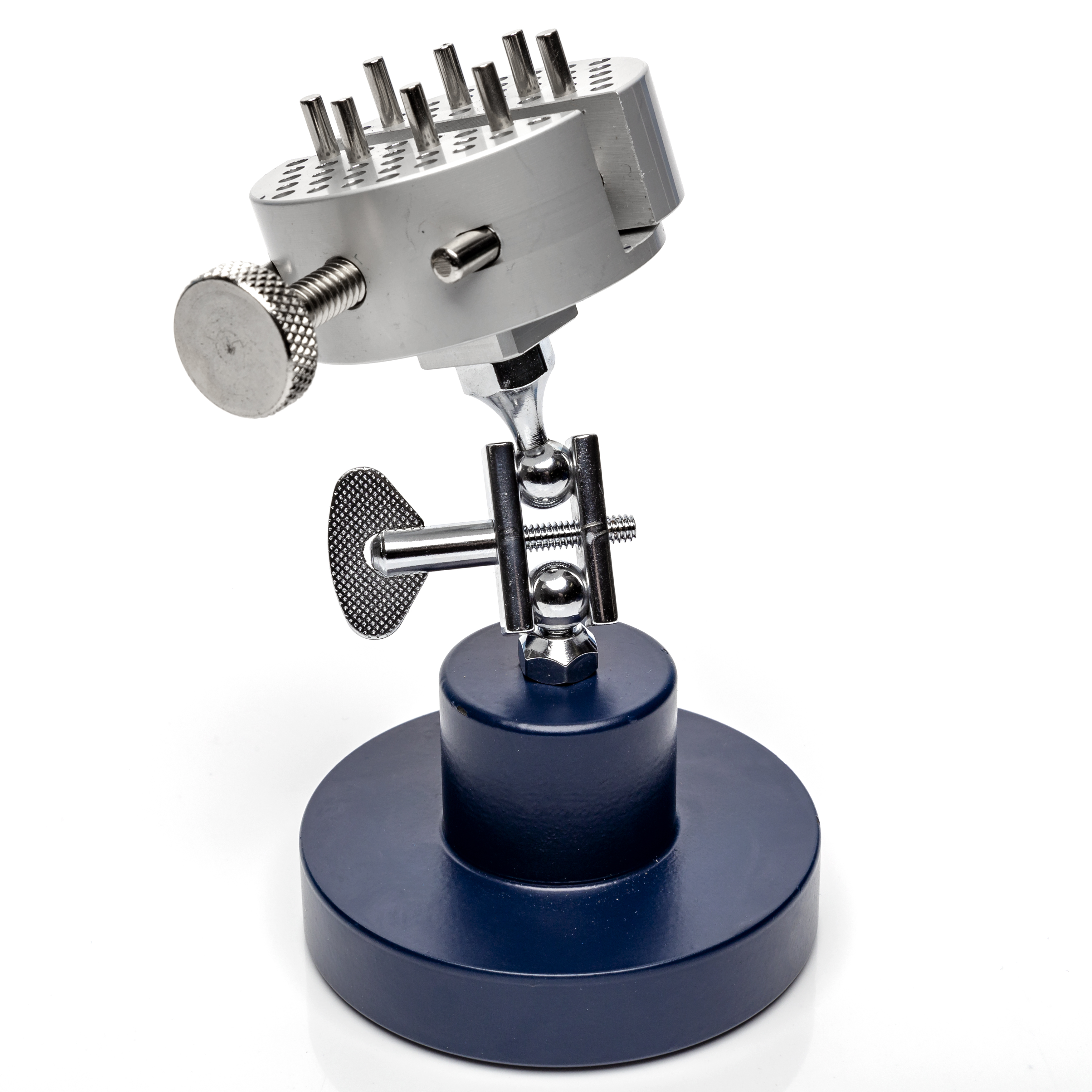 Also available with a weighted base for hands-free work.

The 504g base is fitted with a rubber ring keeping the work holder stable & non-slip.
Clamp head can be removed from the base and fitted to larger vice.

• Clamp head can be removed from the base and fitted to larger vice if required
• The 504g base has fitted rubber ring making the work holder stable & non-slip
• Grips from outside or from within
• 8 pins included - can also be used for bending and forming wire