Modelcraft Super Fine Flexi Sander Set x3 (90x19x6mm)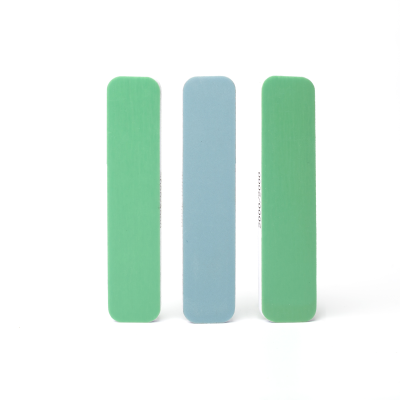 Modelcraft Super Fine Flexi Sander Set x3 (90x19x6mm)
Code : PAB1600
Weight : 0.01 Kg
Description
• Grits 1500, 2000 & 3000
• Flexible – perfect for precision tasks
• Double sided
• Ideal for finishing and polishing
• Craft, modelling, art & jewellery
Modelcraft Super Fine Flexi Sander Set x3 (90x19x6mm)
This set of three flexible sanders is perfect for delicate tasks, finishing and polishing. The fine grits of 1500, 2000 & 3000 will provide the finishing touches necessary to create a smooth unblemished surface, whilst the flexibility of the sponge allows you to reach difficult areas and easily deal with curves.
Precision Sanders & Abrasives
The Modelcraft Collection includes a range of precision sanders & abrasives. The sanders are designed and shaped for reaching into awkward areas as well as working on flat or contoured surfaces. The sander grits vary from the standard coarse, medium & fine to the superfine grades. Excellent for polishing out scratches, weathering and paint surface preparation on metals, woods and plastics. The abrasives are also perfect for cleaning & de-rusting, deburring, burnishing, erasing & controlled material removal.
Product Code: PAB1600
Product Name: Modelcraft Super Fine Flexi Sander Set x3
Brand: Modelcraft