Modelcraft Micro Mouldline Remover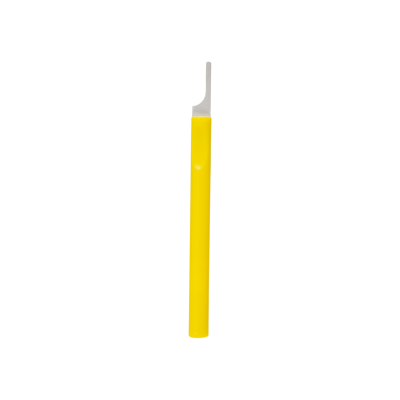 Modelcraft Micro Mouldline Remover
Code : PSP1000/M
Weight : 0.02 Kg
Description
• Clean mould lines
• Slim precision design for detailed work
• Lightweight and comfortable
• Ideal for plastic miniatures, resin & 3D printing
Modelcraft Micro Mouldline Remover
Designed for precision work on miniatures this mouldline remover is perfect for cleaning up excess material and unsightly mould lines from models, resin casting, 3D printing and more.
The slim handle and edge are ideal for tasks where precision is needed and will reach areas that larger tools cannot, all whilst reducing the need for sharp knives and keeping your fingers safe!
Simply draw the steel edge along the mould line or against the sprue to remove excess material, leaving a smooth finish.
The Model Craft Collection
The Modelcraft collection is a comprehensive range of useful, often hard-to-find precision hand tools and accessories essential for any toolbox. The range of Model Craft tools covers many applications where detail, precision and close-up control are needed, such as: model making, general hobby & craft, electronics & light engineering, renovation & restoration, jewellery making, as well as smaller DIY and household repairs
Product Code: PSP1000/M
Product Name: Modelcraft Micro Mouldline Remover
Brand: Modelcraft
Barcode: 5060576969861