Modelcraft Low-Tack Masking Tape Set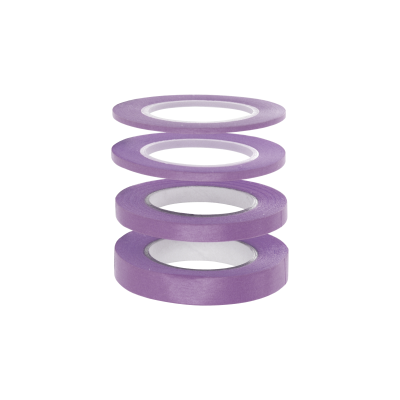 Modelcraft Low-Tack Masking Tape Set
Code : PMA5000/4
Description
• Easily reposition and remove without residue
• Precise and intricate masking
• Low tack won't damage delicate surfaces
Modelcraft Low-Tack Masking Tape Set
Ideal for use on delicate surfaces in Modelling, Art, Craft, Hobby & smaller DIY tasks.
This pack of 4 rolls includes sizes 1, 2, 3 & 6mm.

The Modelcraft Collection
The Modelcraft collection is a comprehensive range of useful, often hard-to-find precision hand tools and accessories essential for any toolbox. The range of Modelcraft tools covers many applications where detail, precision, and close-up control are needed, such as model making, general hobby & craft, electronics & light engineering, renovation & restoration, jewelry making, as well as smaller DIY and household repairs.
Product Code: PMA5000/4
Product Name: Modelcraft Low-Tack Masking Tape Set
Brand: Modelcraft