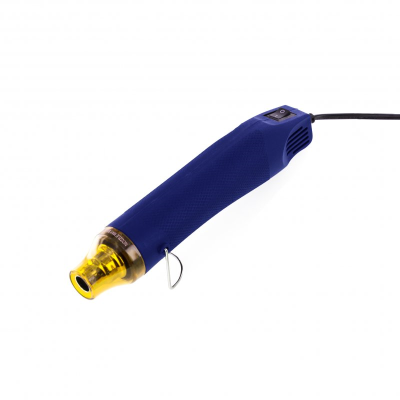 Modelcraft Heat Gun
Code : PHT1000
Weight : 0.31 Kg
Description
• 230v, 50Hz, 300W • Fitted with UK & EU plug options • Built-in stand • Heat resistant glove included
Modelcraft Heat Gun
Ideal for modelling, art, craft & other specialist applications. Perfect for curing embossing powders, shrinking plastic, vinyl & film. Can also be used for quick drying of paints, glues, inks & polymer clays.
The SHESTO Modelcraft Range
The SHESTO Modelcraft Collection is a comprehensive range of useful, often hard to find precision hand tools and accessories essential for any toolbox. The range of Model Craft tools covers many applications where detail, precision and close up control are needed, such as: model making, general hobby & craft, electronics & light engineering, renovation & restoration, jewellery making, as well as smaller DIY and household repairs.
Product Code: PHT1000
Product Name: Modelcraft Heat Gun
Brand: Modelcraft

Barcode: 5060252029520